Become an OCA Top Hand
Launched in 2000, the Ohio Cattlemen's Association (OCA) Top Hand club is committed to keeping OCA strong with a growing membership.
The OCA Membership Committee offers rewards for those who are recruiting new members. When recruiters reach 5 new OCA members, they will become an OCA Top Hand. Top Hands will be recognized at the OCA Annual Meeting & Awards Banquet in January as well as on www.ohiocattle.org and the Ohio Cattleman magazine. The prizes for members of the Top Hand club are based on levels of recruitment efforts.
Join the recruitment efforts! Encourage others to take advantage of what OCA has to offer. Meet us at the Ohio Beef Expo, Ohio State Fair or one of many other events. To request a recruitment kit, email [email protected] or call 614-873-6736.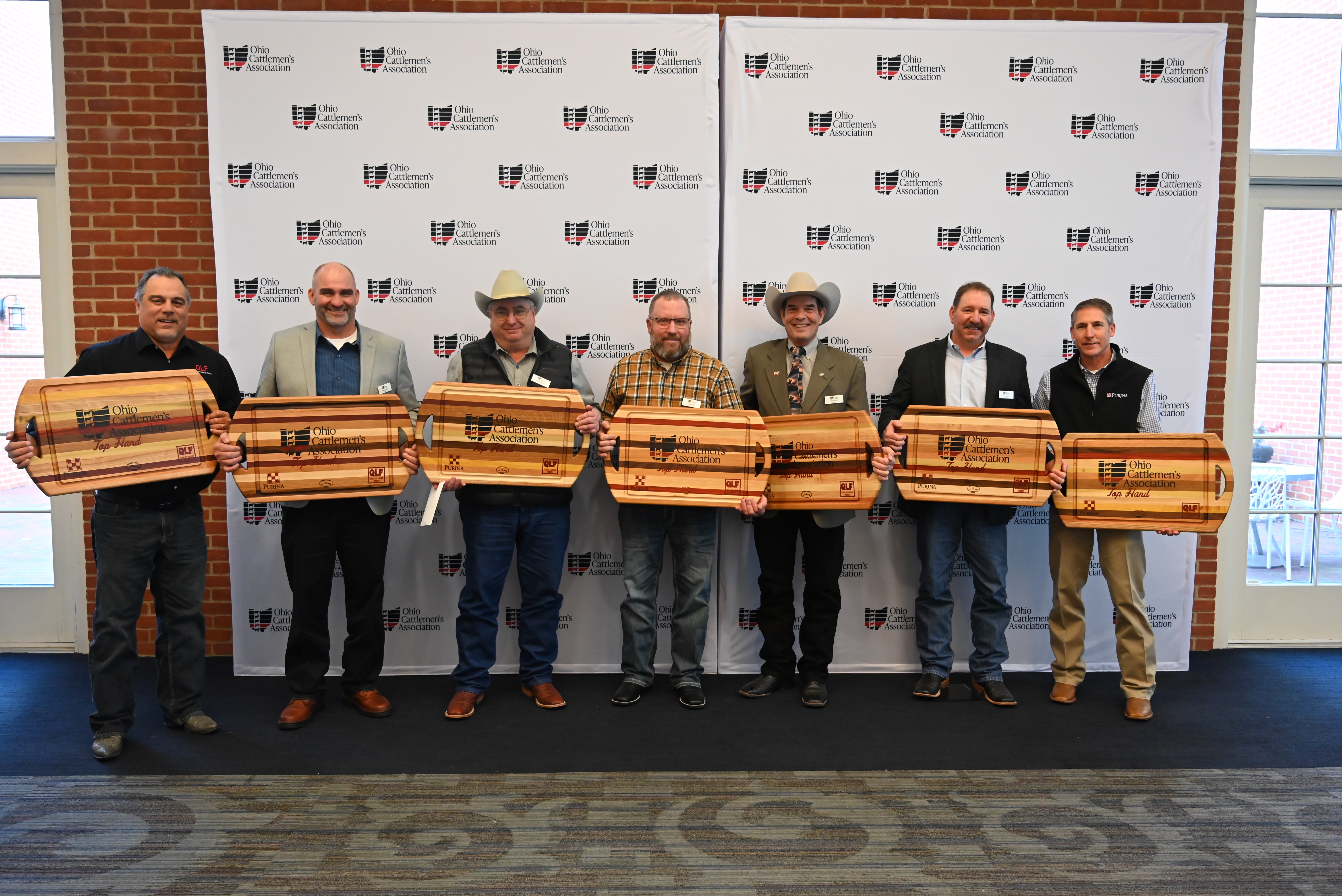 2022 Top Hand Club
This year's Top Hand members received Tyler Cutting Boards from Broken Arrow Woodworking.
Purina & Quality Liquid Feeds sponsored the OCA Top Hand Club.
Recruited 5-9 members
Mark Goecke
Glen Feichtner
Andy Lohr
Tom Karr
Elizabeth Harsh
Jim Jepsen
Dona Tullis
Becky Vincent
Top Recruiter
Frank Phelps, 14 total recruitments