Board of directors
OCA is only as strong as its members and its leadership. The association needs individuals who are interested in becoming active and involved directors. There are approximately six OCA board meetings annually, dates of which are set at the beginning of each year. Ohio is divided into 12 districts.

Interested in running for the OCA Board of Directors or know someone who is? Nominations due October 1.

Wishing to get in touch with a member of the OCA Board of Directors? Contact OCA today and we'd be happy to put you in touch with a director to meet your needs.

---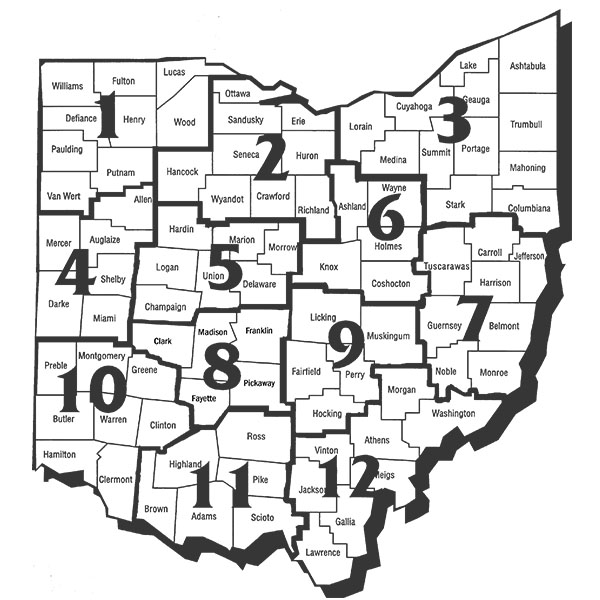 AARON ARNETT, President
Galena, Ohio
Kyle WALLS, Vice president
Mt. Vernon, Ohio
LINDE SUTHERLY, Treasurer
New Carlisle, Ohio
Sasha rittenhouse, past president
New Carlisle, Ohio
J.L. Draganic
South Solon, Ohio | Director-At-Large
Tom karr
Pomeroy, Ohio | Director-At-Large
bill tom
Washington C.H. , Ohio | Director-At-Large
Jaymes Maciejewski
New Bavaria, Ohio | District 1
kelvin egner
Shelby, Ohio | District 2
john ferguson
Chardon, Ohio | District 3
mark goecke
Spencerville, Ohio | District 4
Frank phelps
Belle Center, Ohio | District 5
Pam haley
West Salem, Ohio | District 6
brad thornburg
Barnesville, Ohio | District 7
linde sutherly
New Carlisle, Ohio | District 8
jim jepsen
Amanda, Ohio | District 9
sarah ison
Moscow, Ohio | District 10
lindsey hall
Hillsboro, Ohio | District 11
luke vollborn
Bidwell, Ohio | District 12